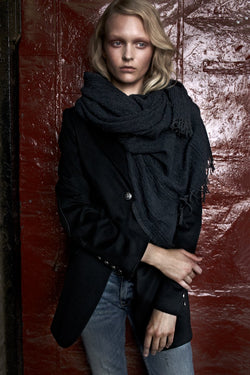 The Custom Blazer
After many requests from our customers, we are pleased to now offer custom blazers. We will work with you throughout the process to select the right fabric, lining, and finishes. Please contact us at info@alchemydetroit.com to schedule an appointment.
Pricing for semi-custom jackets start at $895, custom jackets start at $1,200.
PLEASE NOTE, THIS ITEM IS NOT ELIGIBLE FOR SALE OR COUPON OFFERS.